Welcome to the on-line home of Dave Greulich. A professional, REAL bearded Santa from Ames, Iowa.
Santa Ames is available to make appearances at your Christmas parties, and other holiday events.
Have Santa Visit you at:
Nursing Homes
Group Functions
Schools & Day Cares
Restaurant for Breakfast, Lunch, or Dinner
Private Parties, Office Parties
In home visits!
Christmas Parties
Holiday Events
Santa can be booked for 1 hour increments, and will liven up your event as only a real-bearded Santa can!
Santa Ames has been entertaining the young and those young at heart in malls across the United States, including Iowa, California, Nebraska, Florida and Washington for over a decade. This year I will again continue to make visits to Iowa and the Des Moines and Ames, Iowa area.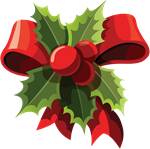 What people have to say about Santa Ames…
Annual Event
Brenda C - 11/20/17
We had the same Santa for many years at our annual event, so there were big shoes to fill. I am so glad we found Santaames to fill that void! He did a wonderful job with the children (pleasant, funny, memorable), and I had many comments after the event about what a great Santa we had. Santaames responds quickly to messages and was prompt to arrive on the night of the event. We will definitely be looking to book again next year!
Family Reunion
Barb J on 11/29/2014
He was great...we had lots of youngsters...he was very patient
Private Party
By Stacy C. on 12/22/2014
Santa Ames was FANTASTIC! He did a great job, and I'm planning to hire him again next year. Thank you Santa Ames!
Christmas Party
By Linda T. on 12/20/2015
We never did this before & Santaames jumped right in & made it a special night the kids were thrilled when he read to them ..I would definitely recommend hiring Santaames
Special Services Santa Offers in the Ames, Iowa and Des Moines, Iowa Areas:
Catching Santa Moment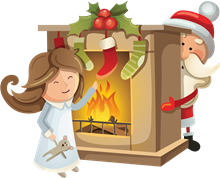 As much as I would like to make visits to everyone on Christmas Eve, it is just not possible. So how about the next best thing, "catching Santa making deliveries".
Video calls with Santa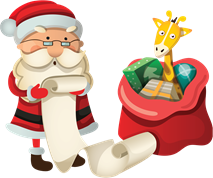 Make an appointment for Santa to call your child. It could be 3-5 minutes of absolute joy for your children to chat with Santa in a safe environment.
Santa Ames qualifications and affiliations..
Santa Ames holds a BSc — Bachelor of Santaclausology and is a member of several professional organizations including, IBRBS (International Brotherhood of Real Bearded Santas), Midwest Santas, IOS (International Order of Santas) and the Red Suit Society.
Santa Ames has attended several national conventions for Santas where workshops and classes are taught by fellow Santas and other professionals in the entertainment field. Santa Ames has a background check every year including passing a FBI check for his job at Iowa State and is fully insured.
Santa's Other sites..