Services Santa Offers
SantaAmes is available to make appearances at your Christmas parties, and other holiday events. He can be booked for 1 hour increments, and will liven up your event as only a real-bearded Santa can. Here are a few of the services that Santa offers:
Have Santa Visit you at:
Nursing Homes
Group Functions
Schools & Day Cares
Restaurant for Breakfast, Lunch, or Dinner
Private Parties, Office Parties
In home visits!
Christmas Parties
Holiday Events
While at your function Santa can:
Take Christmas wishes: from your event guests
Read and tell stories to guests of all ages.
Photos: Santa will pose for your photos!
Gift give: you provide the gifts, Santa distributes.
Special Services Santa Offers in the Ames, Iowa and Des Moines, Iowa Areas:
Catching Santa Moment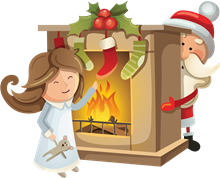 As much as I would like to make visits to everyone on Christmas Eve, it is just not possible. So how about the next best thing, "catching Santa making deliveries".
Video calls with Santa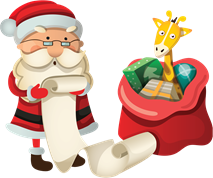 Make an appointment for Santa to call your child. It could be 3-5 minutes of absolute joy for your children to chat with Santa in a safe environment.